Comcast helped mark the beginning of the school year for one of its long-time community partners, City Year Jacksonville, by sponsoring the Service Day Kickoff ceremony on Saturday, August 24 at North Shore Elementary School on the city's north side.
During the event, 100 City Year AmeriCorps members pledged to make a difference in the lives of students in Duval County Public Schools for City Year Jacksonville, an education organization that helps students and schools succeed. Similar events are taking place this fall across City Year's national network as more than 3,000 AmeriCorps members begin their year of service in 29 U.S. cities, serving 223,000 students in 331 urban schools
Comcast NBCUniversal is the national sponsor of Opening Day at all 28 City Year locations nationwide.  A dedicated partner since 2001, Comcast NBCUniversal has provided more than $90 million in cash and in-kind support to City Year. During that time, City Year has grown from nearly 700 City Year AmeriCorps members to a corps of 3,100 diverse young leaders.
Comcast Senior Director of External Affairs Bill Ferry and other members of the community joined City Year AmeriCorps members as they recited the City Year and AmeriCorps pledges to publicly show their commitment to the communities they serve and officially kick off their year of national service.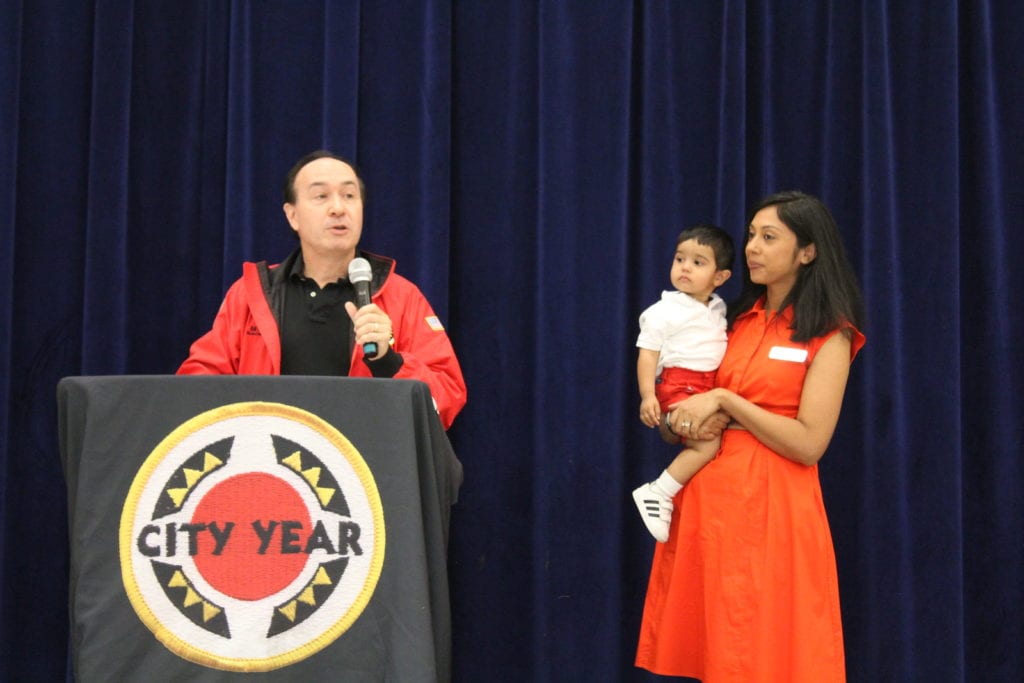 Following the ceremony, the whole corps and community volunteers participated in several service projects. One group of volunteers worked together to spruce up the campus by laying new mulch outside the school, while another group packed pencil cases and wrote inspirational notes for all 1,000 students at North Shore Elementary School. Check out event pictures in the photo gallery below.
Nationwide, City Year AmeriCorps members serve full-time in schools, providing students with tutoring and in-class support, extended day programs, as well as organizing school-wide initiatives to increase academic achievement and student engagement. A 2015 third-party study found that schools that partner with City Year are two to three times more likely to improve on state student assessments in English and math compared to similar schools. It also found that City Year partner schools gain the equivalent of one month of additional learning each year.