More than three dozen Black-owned small businesses in Florida have been selected among the first round of Comcast RISE award recipients. Comcast RISE will help thousands of small businesses impacted by the COVID-19 pandemic over the next three years. The 37 Florida recipients are among more than 700 from around that country that will receive consulting, media and creative production services from Effectv, the advertising sales division of Comcast Cable, or technology upgrades from Comcast Business, based on their specific needs.
In addition, applications are now being accepted for the second phase of Comcast RISE. Eligibility has expanded to include Black, Indigenous, and People of Color (BIPOC)-owned, small businesses, including Hispanic-owned small businesses. They can apply at www.ComcastRISE.com.
"This year has been a challenge. We literally could not create anything new, because we couldn't get our suppliers to make it. This has drastically slowed down the opening of our store, COOL Creative, which was slated to open in the spring," said Johanne Pradel Wilson of Hollywood. "We're thankful that we now have the opportunity to promote the store through TV advertising from Effectv, so we can let people know that COOL Creative is here and open for business."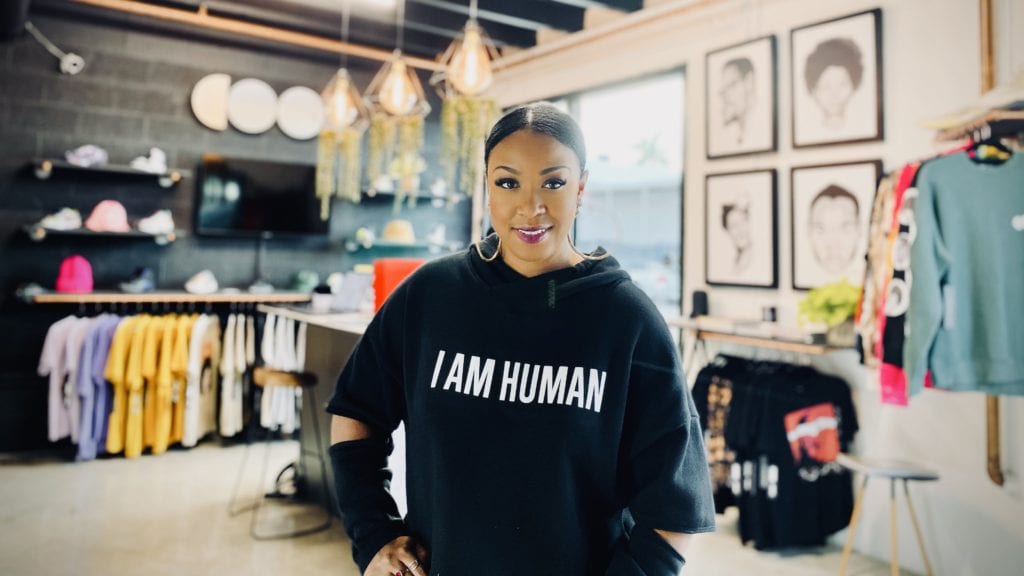 The COOL in COOL Creative stands for "Created Out of Love." A few years ago, Johanne's husband Terrence, who is an illustrator, started drawing photos of iconic Black leaders to teach their daughter Valencia about them. After getting comments from a few people about how those drawings would look cool on clothing, Johanne and Terrence launched the line. Business was good and they even caught the attention of Black celebrities and artists, including rapper Fabolous.
Then COVID-19 hit and, like so many small businesses, COOL Creative was negatively impacted. They had to lay off two employees and put their retail store opening on hold. They continued to sell their clothing online, but had problems getting items made because of factory closures and supply chain issues.
But despite all those setbacks and challenges, the COOL Creative store opened in Little Haiti in Miami on Small Business Saturday, November 28. You can visit the store at 300 NE 62nd Street or shop online at https://shopcoolcreative.com.
Kyle Harris, owner of Harris Art studio in Hollywood, started working as an artist as a second career after working in the cable industry for more than twenty years.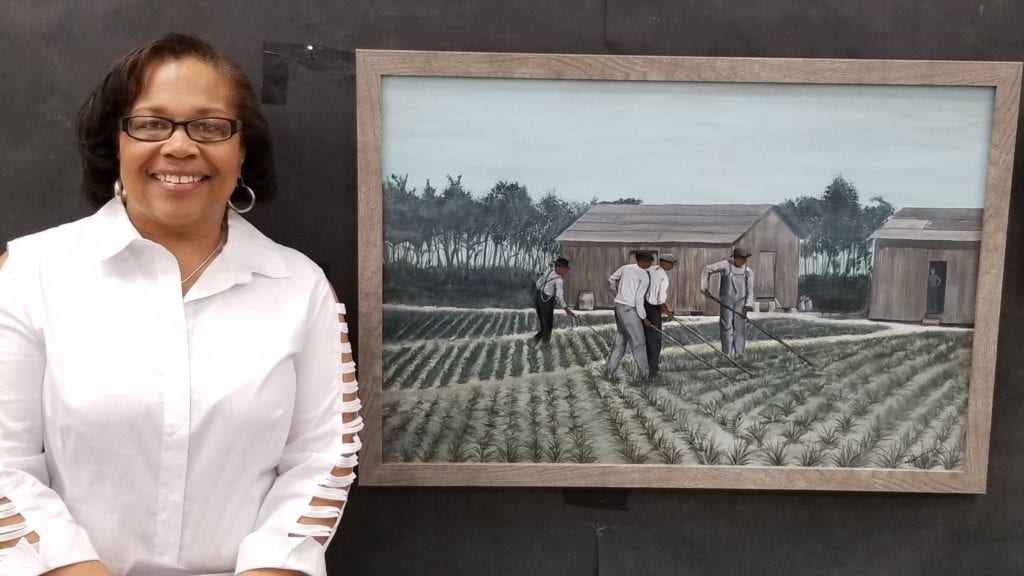 "Working as an artist and running my studio are my passion and I plan on doing this for the rest of my life," said Harris. "The COVID-19 pandemic has been extremely difficult. But I am not done yet and I'm not dying – so I will continue to do what it takes to keep my business running. I am excited to see how the resources from my Comcast Business technology makeover will help me do that."
You can visit Harris Art Studio at 6629 Taft Street in Hollywood or visit www.harrisartstudio.com for more information and class schedules.
Check out the other Florida Comcast RISE recipients below.
Broward County
 Lee County
 Leon County (Tallahassee)
Martin County
Miami-Dade County
Palm Beach County