Channel Supports and Produces a Wide Variety of Black Content and is Home to the Largest Curated Independent Black Film Collection On Demand 
In celebration of its two year anniversary and its commitment to support authentic Black content and creators, Comcast NBCUniversal's Black Experience on Xfinity today announced the winners of its $1 million in Emerging Black Filmmaker grants. Miami filmmaker Moon Ferguson is one of the ten winners.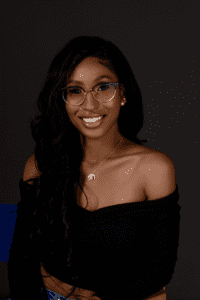 Winners were selected for their ability to tell engaging and culturally relevant stories about the African, African American, or other Afro subcultural experiences or perspectives through a feature film, documentary, or web series, and were selected by an esteemed panel of diverse, entertainment-industry executives and thought leaders, including Gil Robertson, President of AAFCA; filmmaker, producer and author, Lyn Sisson-Talbert; and Yvette Miley, Executive Vice President, NBCU News Group and NBCU Academy. Winning submissions feature unique perspectives on the largest HBCU in America, the impact of Hip Hop legend, Kangol, and his group U.T.F.O., and a four-part series about how barbershops connect with Black culture.
"The Black Experience on Xfinity has been a strong supporter and promoter of emerging Black content creators. Filmmaker grants are one of the many ways we can leverage our platforms to amplify authentic stories and voices that need to be heard," said Keesha Boyd, Vice President, Entertainment Emerging Products. "We are thrilled to shine a spotlight on these 10 talented filmmakers, as we continue to invest in and distribute original programming from emerging Black content creators and talent."
"Xfinity's Black Experience Grant Program is a great way to support emerging filmmakers and provides them with a real-life taste of the movie making experience," said Robertson. "As a Critic, I was impressed with the depth of the finalists, who all demonstrate great promise as storytellers. The support given by Xfinity's Black Experience Grant Program is critical in creating a pathway for emerging filmmakers to move forward in their careers."
"It was my pleasure to help give new and emerging talent the opportunity to showcase their work on a large platform like Black Experience on Xfinity" said Sisson-Talbert.
Black Experience on Xfinity offers one-stop access to a collection of content that showcase the breadth of Black culture. Available at home on Xfinity X1 and Flex, and on-the-go with the Xfinity Stream app, the Black Experience on Xfinity will entertain, educate, and uplift, featuring Black actors, writers, producers, and directors. It is home to the largest curated collection of Black Independent Films On Demand. At home, Xfinity subscribers can visit channel 1622 or simply say "Black Experience" into the Voice Remote. And for the first time, consumers nationwide will be able to enjoy the ultimate in Black storytelling with the availability of the Black Experience collection on Comcast's new Xumo PLAY app. The Black Experience on Xfinity is the only one of its kind endorsed by African American Film Critics Association (AAFCA), the world's largest group of Black film critics that gives annual awards for excellence in film and television.
Since its launch, Black Experience on Xfinity has funded multiple Black content creators and premiered multiple successful films and documentaries including Twenty Pearls, Avenues of Dreams: Reclaiming MLK Boulevards, and The Black Beauty Effect.
About the Winning Films
Moon Ferguson
Juju
Juju is a fantasy web series that follows three millennial women navigating the ebb and flow of modern-day adulthood, until one night changes everything for the three friends. A curse is broken, causing them to gain powers that were cut from their family bloodline. Now, they must learn to use their powers to protect themselves.
Andre and Shaun Fequiere
SON OF A LEGEND?
The entertainment world idolized Hip Hop Legend and pioneer Kangol and his group U.T.F.O. While he helped to shape the foundation of hip hop, he was also a father to three boys. This docuseries is about Kangol's life told from the perspective of his three sons.
Ashley and Brandon Deese
Our Blues Make US Gold
This is the story about the largest HBCU in the U.S, NC A&T State University and the impact its students and alumni have made in America. From education, to the close knit atmosphere, to changing the trajectory of families and creating a safe space for Black people to learn, grow, and thrive.
Eric D. Seales, Jr.
The Bike Vessel
This film centers around a father and son who are changing their lives through better health and exercise. Three years ago, Eric's father, almost died after three open-heart surgeries. However, after 20 years, Seales makes a miraculous health recovery after discovering his love for bicycling. ​
Jamal Ademola 
"Ellas Vinieron de Las Nubes" They Came From the Clouds
A diverse community of Black-identified Mexicans share intimate experiences of life in La Costa Chica and Oaxaca, revealing connections in their endless struggle to be seen and live beautiful, unencumbered lives.
Jennifer Pessima
I am John Gabbana
In the documentary, John 'Boonk' Gabbana's shares his story of being a survivor of over 21 years of abuse. John details his journey from a traumatic childhood to becoming a viral social media star, to being a victim of gun violence. He shares his rise and fall to fame.
Michael Emokhor
The Dream Chaser (Documentary) Full Feature
Addarren Ross "Lil Snupe" was murdered two months into a record deal with the label Dream Chasers. Despite this tragedy, his mark on the music industry has left others inspired. In this documentary, his family and friends reflect on his life, his art and share their thoughts on the bright future that once stood before him.
Quintin Arthur
Behind The Clippers (Four Part Docu-series)
This project is about how the Barbershop connects with the Black Culture and highlight's the real thoughts and feelings of barbers across the world. Additionally, it talks about "hair" and gives a deep analysis of how haircuts speak to the soul.
Stefanie Philpott
Shoutout 2 My Therapist
This 5-part web series is a Dramedy about a Black woman in her early 30's who finds herself at a crossroads after quitting her job and deciding to attend therapy for the first time. During her sessions, she learns more about herself and her personal relationships.
Tari Robinson
The Voicemail
The Voicemail is a thriller about four young women who are enjoying wine and good conversation until a strange voicemail derails their fun. Soon after, the ladies find themselves dealing with the ramifications of the eerie voicemail.
Visit https://xfinityblackexperience.com to view the filmmaker bios and to learn more about the jury panel.