Comcast is seeking Florida entrepreneurs to apply for the inaugural class of SportsTech, its new global accelerator for sports technology startups.
Up to ten startups will be selected to participate in the three-month custom-tailored program that will be held in Atlanta in August 2020. Initial focus areas will include:
Media & Entertainment
Fan & Player Engagement
Athlete & Player Performance
Team & Coach Success
Sports Venue & Event Innovation
Fantasy Sports & Sports Wagering
esports
Business of Sports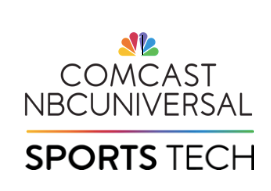 Sportstech is designed to provide sports tech startups with the resources and relationships to succeed by giving them access to a broad international consortium of advisors, a custom sports tech curriculum shaped by industry experts, and investment capital.
SportsTech partners Partners include three of Comcast NBCUniversal's sports brands – NBC Sports, Sky Sports and Golf Channel – alongside NASCAR and two US Olympic sports organizations: U.S. Ski & Snowboard and USA Swimming.  Comcast Ventures, the company's San Francisco-based venture capital arm, will round out the partnership.  Each partner will serve on an advisory committee that influences the innovation priorities of SportsTech, and each will provide startups with direct access to strategic industry relationships, mentorship, and partnership opportunities.
Interested organizations can find more information and apply for the inaugural class at www.comcastsportstech.com. The deadline to submit an application for SportsTech is May 15.  The selected startups will reside in Atlanta for the duration of the program, operating out of SportsTech's flagship location at The Battery at SunTrust Park.