Comcast Preparing for Hurricane Idalia in Florida
August 28, 2023 — Comcast is closely monitoring Hurricane Idalia and its potential path towards the west coast of Florida and the Florida Panhandle, and actively preparing to ensure it will be able to support customers and respond as quickly as possible to resolve any impact the storm may have on its network and services.
Preparations include staging emergency generators and fuel trucks as well as bringing in additional technical and network restoration teams that are ready to be deployed into any impacted area.
​If you are an Xfinity customer, you can start by downloading our free mobile apps:​ 
Xfinity

 — Get updates on outages and report service interruptions.

​

 

Xfinity Stream

 — View live TV, get weather updates, and download shows and movies beforehand to watch offline in case you lose power.

​ 

 

This also includes NOW TVwhich offers 40+ live channels for streaming.

Xfinity WiFi Hotspots

 — Xfinity Internet customers can access millions of Xfinity WiFi hotspots nationwide.

​

 

If the weather becomes severe enough, Comcast may send text alerts to customers with information about service interruptions or with tips for restoring their services.  Customers can log in to their accounts online or check their account information and notification preferences in the Xfinity app to make sure their mobile phone numbers are added.
Make sure you and your family are cyber-ready for disasters, too. Here are some helpful planning tips: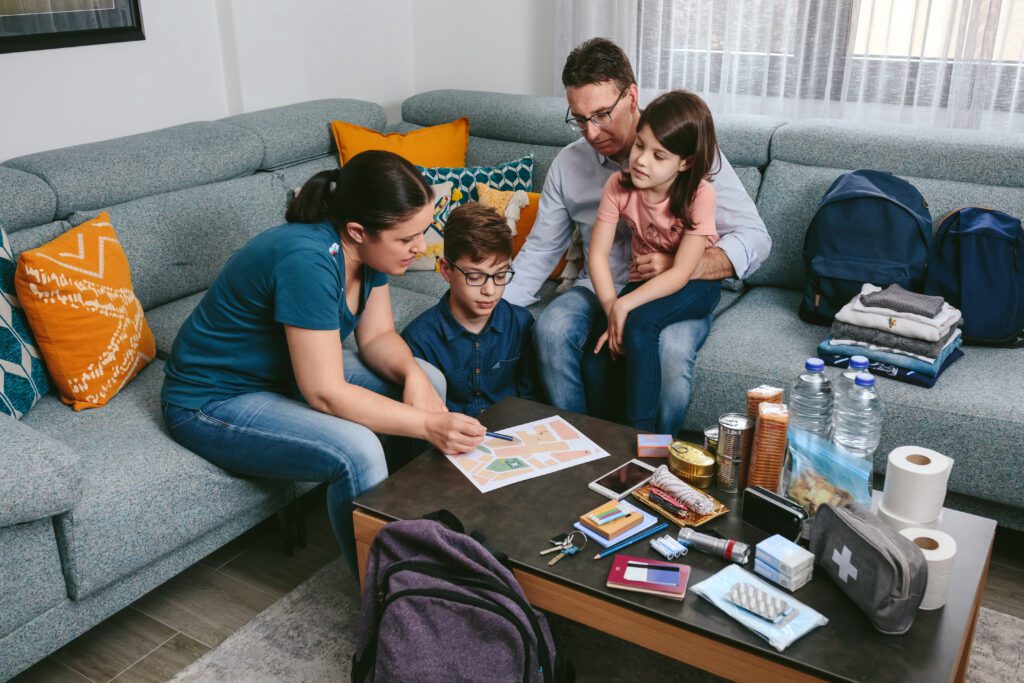 Use text messages, social media and email over WiFi to communicate with family and fr

iends if mobile networks become overwhelmed.

 

Have additional charging options, such as batteries and portable phone chargers. Be sure to keep them dry.

 

Update and keep track of your usernames and passwords. 

 

Store important documents on secure, password-protected jump drives or in the cloud.

 

Back-up your computer to protect photos and other important electronic documents.

 

Keep your contacts updated and synced across all of your channels and devices.
Here are a few additional tips and safety precautions:
Customers should plug TV's, modems, routers, gateways, and cable boxes into a surge protector to protect them from damage in case of lightning or a power outage.
Emergency management procedures dictate that electricity must be restored first and Comcast must receive clearance that it is safe for our crews to begin any restoration work. Should customers experience a loss of service due to a power outage, local power must first be restored before Xfinity internet, video, or phone services can begin working again.
If customers have electricity but not Xfinity services, Comcast recommends restarting or resetting devices, including wireless gateways, modems, routers, and cable boxes.
In some cases, customers may have power back but not their Xfinity services because commercial power has not been restored to our network in their area.
Customers should always stay clear of downed power and cable lines in the interest of safety.
Forward a home phone number to a mobile phone number so that customers can receive emergency calls even if they are not home.
If you're a Comcast Business customer, here are a few steps you can take to help prepare for potential service interruptions: 
Comcast Business Connection Pro

provides you with a 4G LTE backup router that takes

over if your main Internet service provider fails. 

 

Comcast Business Mobile

allows employees to connect to a 5G network, or one of the millions of secure Comcast Business WiFi hotspots nationwide. Keeping your phone network mobile allows you to connect with customers during a storm or other type of emergency. 

 

Comcast Business App

provides

real-time service updates

and

text alerts.

 

 
By being prepared in advance, you are giving your family, friends, and employees the tools they need to be ready before, during, and after disasters. 
For the latest information and storm-related updates, follow @ComcastFL on X, formerly known as Twitter.
For assistance, customers can chat online with an agent, visit Xfinity.com/response or connect with Comcast on X, formerly known as Twitter, at @xfinitysupport.