Thursday, September 21, 2023
Our response team has made incredible progress in repairing the damages from Hurricane Idalia and restoring our Xfinity network in Taylor County. As of today, we estimate 85% of our customers have connectivity, and we expect all customers will be back online by Monday, September 25, 2023.
If you believe service has been restored to your home or business but find that you're still experiencing interruptions, please contact Xfinity at 1-800-XFINITY (934-6489) to speak to a representative.
We are thankful for the patience and gratitude we've received from the warm and welcoming Big Bend community. From surprise gifts of snacks and water to a simple wave or thumbs up, we want you to know that our team is working all over the area to get everyone back online as soon as possible because we know how essential our services are to you.
---
Friday, September 15, 2023
To assist the Taylor County community as it recovers from Hurricane Idalia, Comcast has set up an Xfinity WiFi van in Perry to provide free wireless internet service for local residents.
The Xfinity WiFi van is now set up at Taylor County Jerkins Community Center, which is located at 1201 Martin Luther King Ave. in Perry.
The van will be operating from 8:30 am to 4:30 pm daily until Monday, Sept. 18.
---
Thursday, September 14, 2023
We have technicians, network and engineering teams traveling throughout Perry and Madison to get our customers online as quickly as possible. As a part of the assessment process, our teams must work to remove downed trees, limbs, and debris in and around flooded areas to safely repair and rebuild our network. In the hardest hit areas of Perry, we have been able to restore about 60% of our customers with more coming online every hour. We estimate full network restoration for both Madison County and Perry by September 25, 2023, if not earlier.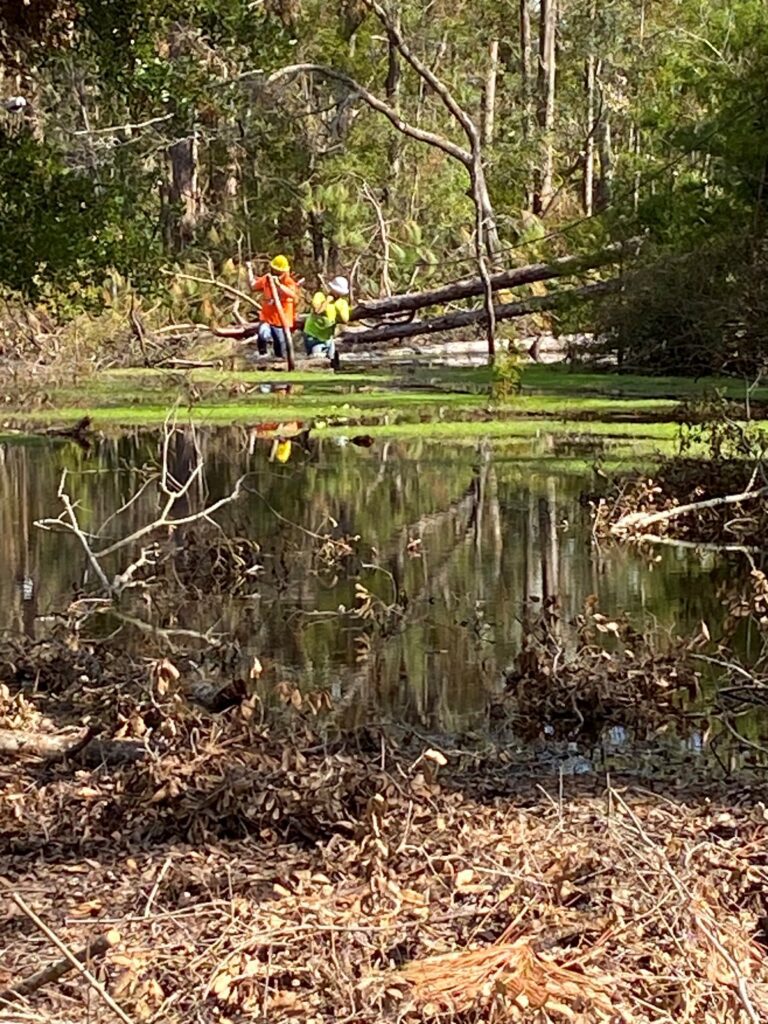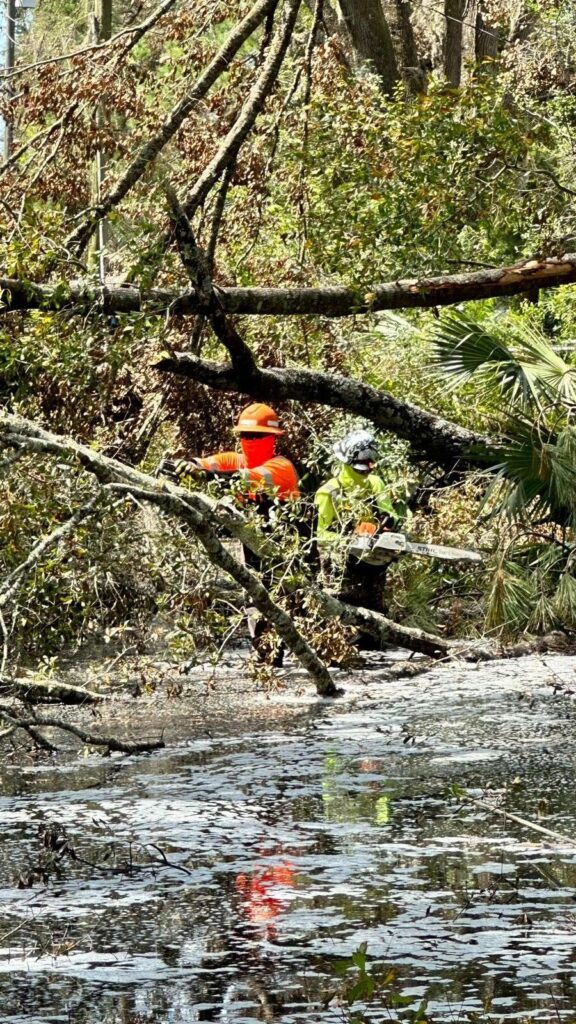 For our impacted customers, we have placed a 'natural disaster pause' on affected customer accounts to ensure that you will not be billed during this outage. As we restore each home and/or neighborhood, we automatically remove the 'natural disaster pause,' which may take up to 24 hours to be resolved in the system. If you believe service has been restored but find that you're still experiencing service interruptions, please contact Xfinity at 1-800-Xfinity to remove the pause.
Additionally, our system will notify you via text message when we have restored your neighborhood. If you have received that text message and services have not returned, there may be a specific issue with connectivity to your home. Please call 1-800-Xfinity or use your Xfinity app so we can schedule a tech visit.
We are sincerely grateful for your patience and understanding during the restoration process. Please know that we are in the field, going neighborhood to neighborhood, repairing our network to get our Big Bend customers back online.
---
Sunday, September 10, 2023
Our response crews have made progress throughout the weekend and have returned services in some of our most heavily Idalia impacted communities. Based on current estimations, we anticipate that the majority of our outage areas will have services restored within the next two weeks, if not sooner.
The restoration phase can be a difficult process, as we replace, repair and restore equipment and lines. We appreciate our customers and their patience as we continue to tirelessly work to get everyone back online.
For the latest outage information for your home, please visit the Xfinity app or https://www.xfinity.com/support/status-map
---
Friday, September 8, 2023
Hurricane Idalia made landfall in Florida's Big Bend region as a Category 3 hurricane on August 30. Comcast immediately activated our emergency response teams to ensure we were able to assist impacted customers, employees, and communities as soon as it was safe to do so.
NETWORK UPDATE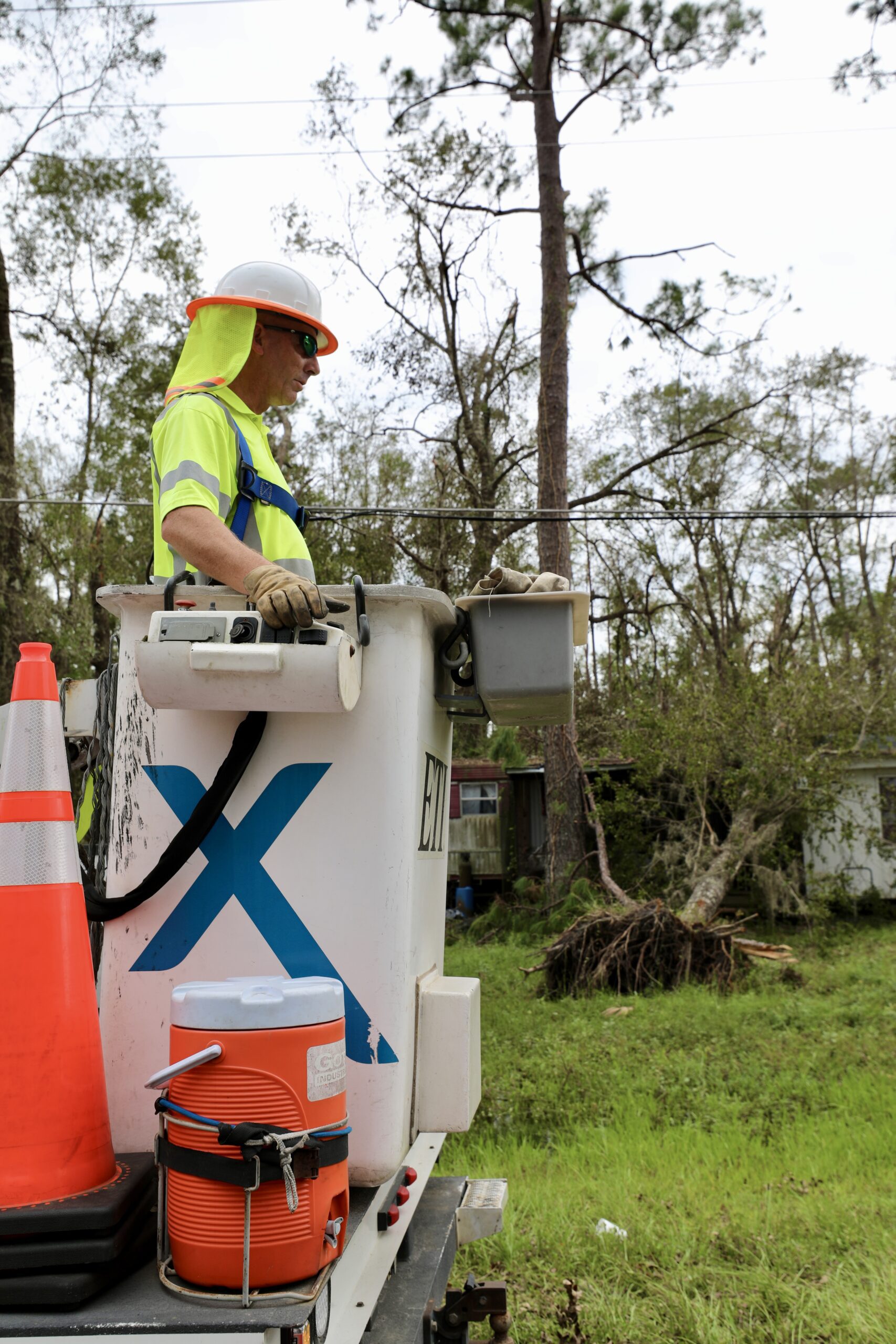 With nearly 125 miles of network restored throughout Idalia's path, our Xfinity internet services returned to many areas within the first 48 hours. Unfortunately, the storm did cause significant damage to segments of our network's infrastructure in Jennings, Mayo, Perry, Jasper, and Madison. In these impacted communities, our crews are actively replacing, repairing or restoring new lines or equipment needed for connectivity.
Our teams are still working to assess the full impact on our network in the most heavily damaged areas so we can provide our customers with an estimated time of restoration. We also continue to experience fiber cuts as debris removal crews have been inadvertently cutting some of our new lines that have been put in place and these cuts have caused intermittent service outages in places like Madison County and Perry.
We apologize for these outages and know how important our services are for you and your family.
CUSTOMER SERVICE
For our impacted customers, until we restore service, you will not be charged. You'll see this appear on your bill in the following ways:
We will proactively credit you for all Xfinity services and rental equipment fees from August 30 through September 2, 2023.
Xfinity TV, Internet, and Voice services will each be $0.00/month.
Xfinity Mobile charges will not change.
Xfinity Home and equipment rentals will each be $0.00/month. If you purchased equipment and are on a payment plan, you will continue to be charged.
STAYING CONNECTED
To aid in connectivity, we will keep public Xfinity WiFi hotspots open for anyone, Xfinity customer or not, to join for free, throughout the impacted area.
How to Get Connected to Xfinity WiFi Hotspots
For a map of public Xfinity WiFi hotspots, which are located both indoors and outdoors in places such as shopping districts, parks, and businesses, visit Finder.wifi.xfinity.com.
When a hotspot is within range, select the "xfinitywifi" network on a device's list of available networks and launch a browser. Sign-in options will appear for both Xfinity customers and non-customers.
Xfinity internet customers can sign in with their account credentials, and they will be automatically connected to Xfinity WiFi hotspots in their range in the future. Alternatively, they can download the Xfinity WiFi Hotspots app and sign in with their account credentials.
Non-Xfinity internet subscribers need to look for the "Get Connected" section and agree to the Terms and Conditions to be connected.
Please note that if a user does not see the "Accept and Connect" button, the hotspot he or she is trying to connect to is in an Xfinity customer's home and is not open to the public.
Non-customers will be able to renew their complimentary sessions every 2 hours.
This restoration phase may take a while, and we want to thank you in advance for your patience and understanding as we repair and rebuild your network. We sincerely apologize for your disruption of services, and please know that our crews won't stop until all our customers are connected.